VVF d'Obernai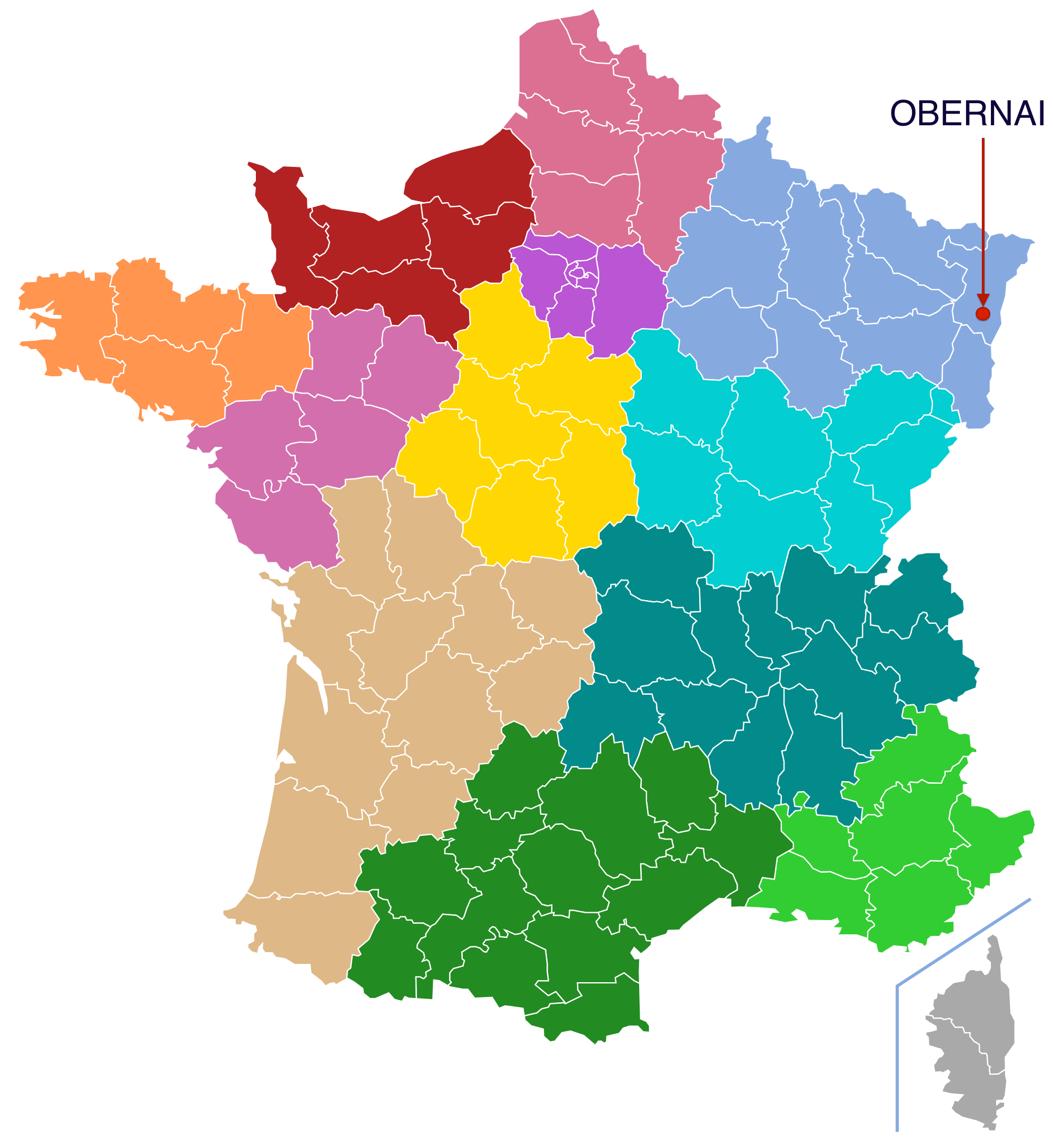 2 rue de Berlin
BP 43
67212 Obernai
Tél. : 03 88 49 45 45 / Fax : 03 88 49 90 32
Coordonnées GPS
Latitude : 48.465029 / Longitude : 7.468554
How to reach Obernai by plane:
Strasbourg-Entzheim airport offers around thirty regular destinations from 11 French cities and 18 international cities. 5 minutes walk from the airport is the SNCF train station in Entzheim, from where you can reach Obernai in about 20 minutes (€4.50 per ticket). For the train schedules between Entzheim Airport and Obernai, see here.
How to reach Obernai by train:
Obernai station is accessible from Strasbourg (€6.50 per ticket) in 30 minutes by the « Strasbourg-Obernai-Barr-Sélestat » line which also serves Entzheim-Airport station (one train every ½ hours during the week and every hour on weekends).
How to reach the VVF from the Obernai railway station:
on foot (2km, about 25 min)
by bus thanks to Obernai's urban transport (Pass'O): sky blue Pass'O shuttles run from Obernai station to the campsite (located close to the VVF) every 20 minutes in around 10 minutes (€0.80 per ticket, on sale to bus drivers). The service runs from Monday to Saturday included from 6h30 to 21h (but not on Sunday).
by cab: Taxi Griesbaum 00333 88 95 03 84 / Taxi Christophe 0033

6 08 26 55 69

/ Taxi Beutel 00336 07 39 13 07
To coordinate the different modes of public transport in Alsace, consider using the site Vialsace !
Some trains to arrive on Monday 11th:
Paris-Strasbourg : 10h55-12h41
Strasbourg-Obernai : 13h10-13h44
Lyon Part Dieu-Strasbourg : 10h00-13h44
Strasbourg-Obernai : 14h10-14h43
Some trains to leave on Friday 15th:
Obernai-Strasbourg : 14h08-14h39,
Strasbourg-Paris : 14h47-16h35
Obernai-Strasbourg : 14h45-15h14,
Strasbourg-Lyon Part Dieu : 16h15-19h56
Access map to the VVF from Obernai station on foot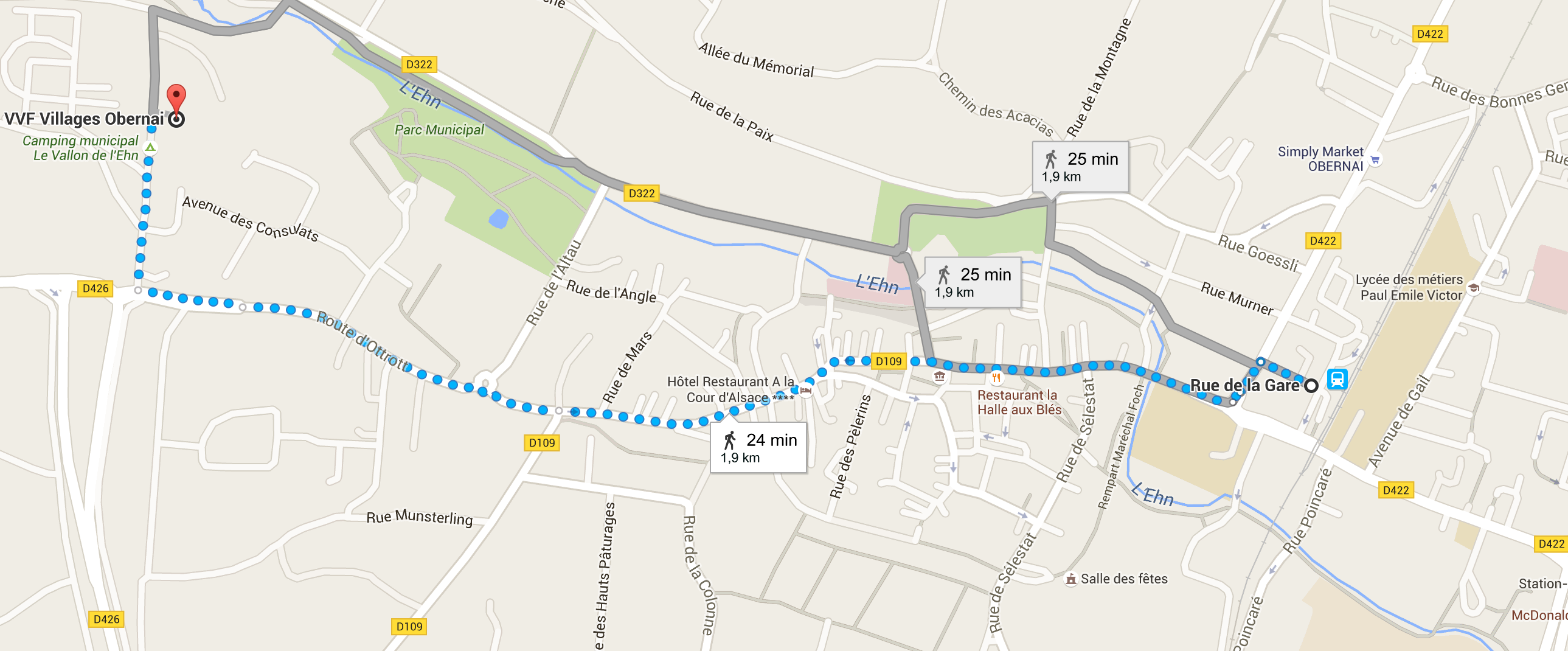 With the financial support of the CNRS, the Grand Est region and the city of Obernai